Wisdom Teeth Extraction Pre and Post Op Procedures
Pre-operative surgery Information
All oral surgery procedures undertaken at Hawthorne Dental are performed under a local Anesthetic and DO NOT require patients to fast prior to your appointment. It is advised that you ensure you have something to eat beforehand, as you will not feel like eating for a few hours after your procedure. Having some food in your system also helps to maintain your glucose levels and avoid patients
feeling faint at the time of their appointment.
Ensure you have stocked up on a few days worth of soft foods that do not require much chewing, such as smoothies, custard, yoghurt, ice-cream and Jelly, soups, mashed vegetables, scrambled eggs.
Ensure you have a supply of Panadol and Ibuprofen available. If your case requires, your Dentist will prescribe stronger pain relief and Antibiotics.
Have a few icepacks in the freezer ready to go.
A medical certificate will be provided by your dentist for the recommended healing period.
It is advised that you arrange some time off work or study for your post-operative recovery. This will vary from person to person and the level of surgery required. In most cases 3-7 days is sufficient.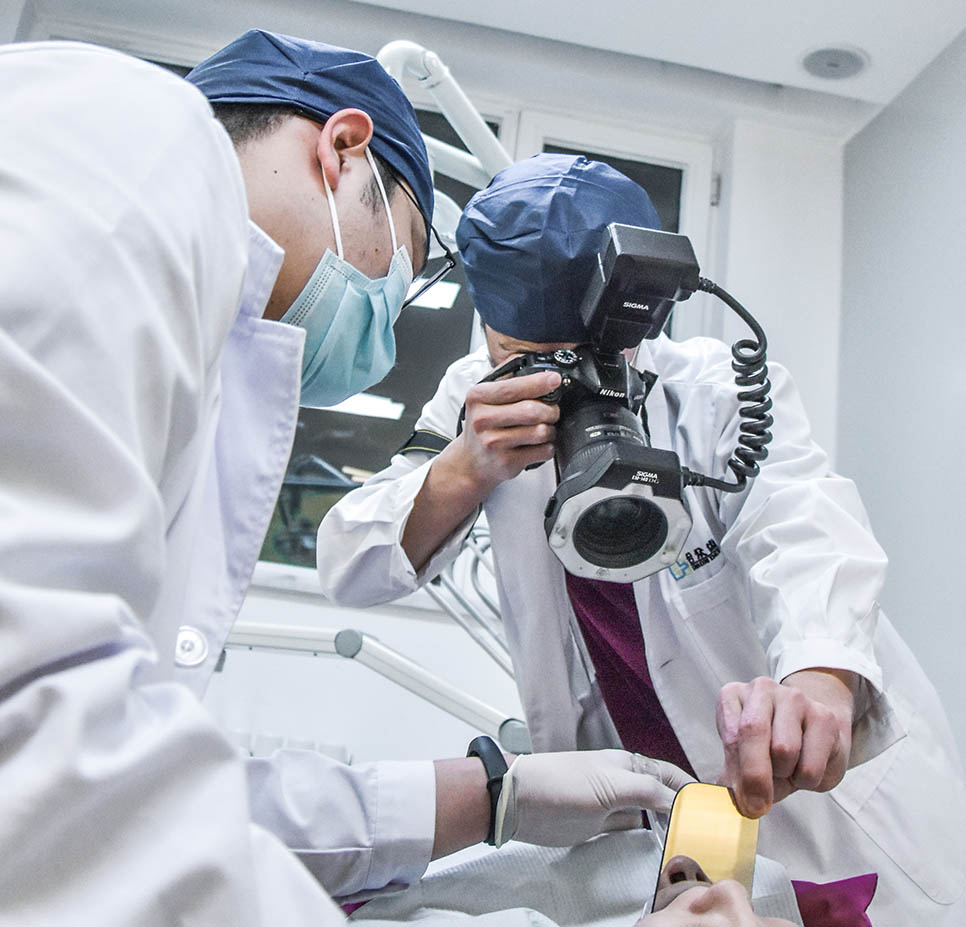 What to expect after your surgery?
You will be numb from the local Anesthetic for 3-4 hours after leaving the clinic. It is best to avoid eating during this time. You can sip on water or other cold liquids but avoid anything hot. Stiffness in the jaw muscles and cheek muscles resulting in difficulty opening your mouth is common and can last a few days. This will resolve in time.
Good oral hygiene is essential to the healing process. It is recommended to AVOID vigorous mouth rinsing immediately after your procedure to avoid the blood clot becoming dislodged. It is recommended that you start a mouth rinse regime the following day. Dilute 1 teaspoon of salt into a small glass of warm water and rinse 3 times a day.
Stitches/sutures may have been placed and these are self-dissolving. Be aware, these can take up to 14 days to dissolve and if you have any concerns please contact our friendly staff.
Bleeding
Slight Bleeding, oozing or redness in your saliva is normal post-surgery. Excessive bleeding can be controlled by biting on the gauze swabs given to you at the time of your appointment. If bleeding does not subside after one hour, contact the surgery. If after hours, consult with your local Doctor or emergency department.
Swelling
Swelling is very common post-surgical procedures and can peak 2-3 days following the surgery. To reduce the severity and impact of swelling, apply ice packs on the areas. Apply an ice-pack throughout the day as much as possible for the first 4-5 days following surgery. The more consistent you are with this the better the outcome of swelling will be. Sleeping with your head in a elevated/propped up position will also help reduce swelling.
Pain
It is recommended that you take pain relief medication regardless of any pain for the first 24 hours. After this 24-hour period, you can take pain relief medication as required.
Diet
Avoiding eating anything HOT on the day after your surgery. Drink plenty of fluids and maintain a soft diet until your mouth is feeling more comfortable.
Activities
Keep exercise to a minimum immediately following surgery and ensure you have plenty of rest. Some cases will require 5-7 days rest and reduced strenuous exercise to aid in the healing process. Avoid SMOKING and alcohol for 48+ hours post-surgery.