Childrens Dentist Brisbane
Introduce your child to the dentist at our family oriented dental clinic
Dental education and awareness for children
Early detection of problems is integral in maintaining and sustaining healthy teeth and gums. That is why our Hawthorne dentists place great emphasis on the health of children's teeth. It is well recognised that early intervention and maintenance can lead to healthy teeth for a lifetime for our generation and those of our children. Our dentists are very gentle, patient and understanding of your child's delicate needs. We offer a complete range of preventative services such as fissure sealants, hygiene appointments, fluoride treatments and mouthguards.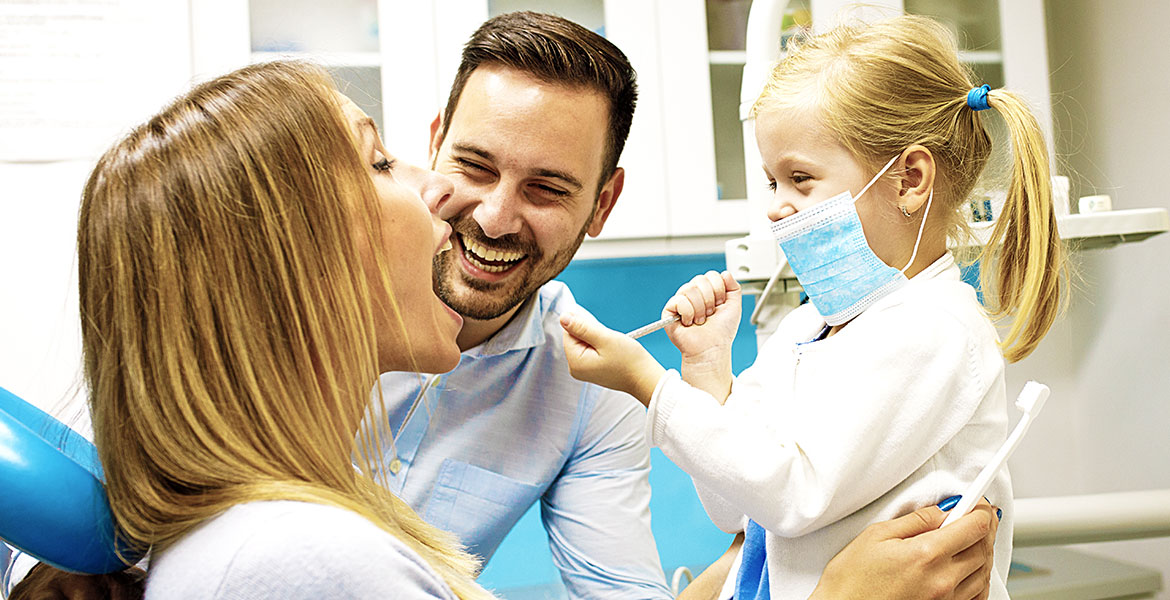 We recommend your child come in as early as the age of two for their initial consultation to ensure that they are able to build as comfortable a rapport with the dentist at an early age. We are also able to work in close association with paediatric dentists and orthodontists to achieve the greatest result for your child's teeth.
Please refer to our section in FAQs for further information about these issues.
We do bulk billing under the Child Dental Benefit Scheme
The experience your child has at the dentist is important because it helps set the pattern for a lifetime of good dental care habits, including regular dentist visits even after they've grown up.
Give your child the dental care they deserve. If you're looking for a local Brisbane dentist for your child, give us a call. Our dental clinic can look after your entire family, adults included.